Cus­to­mer reference
Rehau AG & Co.
Secu­re and con­ve­ni­ent printing
from the SAP system
The cus­to­mer
For ener­gy-effi­ci­ent con­struc­tion, the use of rene­wa­ble ener­gies and water manage­ment, as well as for mobi­li­ty and future living, REHAU initia­tes sus­tainab­le con­tri­bu­ti­ons to sol­ving tomorrow's eco­lo­gi­cal and eco­no­mic chal­len­ges. Exper­ti­se and inno­va­ti­ve spi­rit have made the com­pa­ny the lea­ding sys­tem and ser­vice pro­vi­der of poly­mer-based solu­ti­ons in the con­struc­tion, auto­mo­ti­ve and indus­tri­al sec­tors. A pas­si­on for the fasci­na­ting, unli­mi­ted poten­ti­al bene­fits of poly­mer mate­ri­als is a basic pre­re­qui­si­te for REHAU to be suc­cess­ful as a lea­ding pre­mi­um brand world­wi­de. More than 18,000 employees around the glo­be achie­ve growth and suc­cess for REHAU at over 170 locations.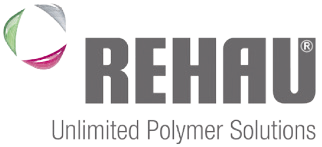 Sec­tor Plastic processing
Task Out­put manage­ment for print jobs, cen­tral prin­ter monitoring
Top chal­len­ge Joint prin­ter manage­ment across dif­fe­rent platforms
Solu­ti­onAKI Prin­Tau­rus Com­man­der, UniS­pool and QSynchronizer
Top bene­fit Simp­le, cen­tral prin­ter manage­ment also for SAP; no more lost prin­touts; send prin­touts as PDF email attach­ments via script
The task
Prin­ters are extre­me­ly important at REHAU for pro­duc­tion con­trol, among other things; for examp­le, deli­very notes, parts lists and loading lists have to be prin­ted out for the hau­la­ge com­pa­nies. "If the prin­ters don't work pro­per­ly, the trucks stand in our yard and don't know what to load. Of cour­se, this must not hap­pen," exp­lains Die­ter Koch­ut, Seni­or Engi­neer Cor­po­ra­te IT-Infra­st­ruc­tu­re at REHAU. "We work for the auto­mo­ti­ve indus­try and deli­ver just-in-time and just-in-sequence, so the laten­cy times are very tight." If the prin­ter land­s­cape cau­ses trou­ble, major pro­blems are pre-programmed.
Cur­r­ent­ly, REHAU runs more than 1,500 prin­ters from one main sup­plier and various other manu­fac­tu­rers – but for the future, the com­pa­ny plans to con­so­li­da­te the prin­ter land­s­cape and switch to lar­ger mul­ti­func­tion devices. The poly­mer spe­cia­list needs about 30 mil­li­on she­ets of paper per year for prin­ting and copy­ing. "This ran­ges from nor­mal office prin­ting to SAP and prin­ting from the host envi­ron­ment," says Kochut.
Due to the high impor­t­ance, REHAU wan­ted to install a pro­fes­sio­nal print manage­ment sys­tem. This was becau­se the Win­dows print clus­ter used was sim­ply too time-con­suming to hand­le in terms of prin­ter manage­ment. In addi­ti­on, the sys­tem did not offer any moni­to­ring func­tions. "We were loo­king for a way to opti­mi­se the hand­ling of pro­blems with prin­touts – when a reques­ted prin­tout was not prin­ted out," exp­lains the IT expert.
In addi­ti­on, other func­tions such as moving spool files bet­ween prin­ters were also desi­red. In addi­ti­on, the solu­ti­on had to be able to con­vert print files to PDF and then send them by email.
The solu­ti­on
At REHAU, the spool out­put comes from a wide varie­ty of source sys­tems – Host, Win­dows and SAP. Accord­in­gly, the new spoo­ling sys­tem had to be able to pro­cess all the­se print data streams cor­rect­ly. In a selec­tion pro­cess, out­put manage­ment sys­tems from various sup­pliers were exami­ned. "Four solu­ti­ons were com­ple­te­ly over­si­zed for our needs ‑that was not inte­res­ting for us," recalls Kochut.
The intel­li­gent print manage­ment solu­ti­on Prin­Tau­rus from AKI, on the other hand, con­vin­ced us with its diver­se func­tions and its modu­lar struc­tu­re – it can be free­ly assem­bled as nee­ded. Prin­Tau­rus works across manu­fac­tu­rers and ensu­res eco­no­mic, con­ve­ni­ent and secu­re prin­ting in prin­ter land­s­capes of all sizes. The Prin­Tau­rus Com­man­der acts as the con­trol cent­re and sin­gle point of con­trol. It enab­les easy admi­nis­tra­ti­on of the prin­ter net­work with an intui­ti­ve gra­phi­cal user inter­face. "The desi­re for an easy-to-use inter­face for moni­to­ring and defi­ning prin­ters in the Win­dows envi­ron­ment and for spool manage­ment were decisi­ve fac­tors in our decisi­on to use Prin­Tau­rus and the UniS­pool and QSyn­chro­ni­zer modules."
UniS­pool is a UNIX-based manage­ment tool for mana­ging print ser­vers, prin­ters, print files and users for SAP and UNIX sys­tems. The solu­ti­on redu­ces the manu­al admi­nis­tra­ti­on effort, enab­les smooth pro­ces­ses as well as per­ma­nent con­trol and has a sophisti­ca­ted Gra­phi­cal User Inter­face (GUI). The module's ran­ge of func­tions can be expan­ded con­si­der­ab­ly with scripts.
The QSyn­chro­ni­zer pro­vi­des an over­view of the ent­i­re SAP prin­ting envi­ron­ment. Con­flicts with incor­rect­ly defi­ned out­put devices are dis­play­ed in dif­fe­rent views and can be resol­ved con­sist­ent­ly across sys­tems with intui­tively struc­tu­red wizards. In addi­ti­on, the modu­le iden­ti­fies "prin­ter corp­ses" and pro­vi­des infor­ma­ti­on on how to remo­ve them. Using mul­ti­ple selec­tions, mass chan­ges to para­me­ters can be imple­men­ted wit­hin a very short time. Using the copy & pas­te func­tion, ent­i­re print envi­ron­ments of an SAP app­li­ca­ti­on can be con­ve­ni­en­t­ly dis­tri­bu­t­ed to other SAP instan­ces – even retrospectively.
After the decisi­on was made in favour of AKI, the pro­ject was quick­ly imple­men­ted: "The imple­men­ta­ti­on of the AKI pro­ducts went smooth­ly," recalls Koch­ut. "The­re were no pro­blems at all. Alt­hough some of the scrip­ting was qui­te deman­ding, it was imple­men­ted so well by AKI that the scripts are still run­ning today – vir­tual­ly without any change."
After the imple­men­ta­ti­on, an intro­duc­to­ry work­shop was suf­fi­ci­ent to get star­ted; in the mean­ti­me Koch­ut trains the col­leagues hims­elf if necessa­ry … With Prin­Tau­rus and UniS­pool, REHAU moni­tors two spool sys­tems and con­fi­gu­res prin­ters in the SAP sys­tems. Around 1,200 prin­ters are defi­ned in each of the two Win­dows 2008 spoo­lers; the QSyn­chro­ni­zer is used for prin­ter defi­ni­ti­on in eight SAP systems.
Sin­ce the com­mis­sio­ning of the AKI solu­ti­on, the prin­ter manage­ment runs like clock­work. "Prin­Tau­rus offers the user what Win­dows can­not, but the admi­nis­tra­tor urgent­ly needs!", exp­lains the seni­or engi­neer. If a prin­tout does not arri­ve in the out­put tray as desi­red, the admi­nis­tra­tors can iden­ti­fy pro­blems direct­ly and fix them with the help of intui­ti­ve wizards. No more prin­touts are lost. Howe­ver, the IT expert par­ti­cu­lar­ly likes the pos­si­bi­li­ties for prin­ting from the ERP sys­tem: "The SAP inter­face is a huge reli­ef. Anyo­ne who has ever had to crea­te prin­ters under SAP in dif­fe­rent sys­tem land­s­capes knows what an effort that is. With AKI, I can dupli­ca­te a prin­ter in an ent­i­re land­s­cape with a mou­se click and a few set­tings. That saves a tre­men­dous amount of work."
In addi­ti­on, REHAU uses spe­cial scripts for UniS­pool. "We have noti­ced that many of our cus­to­mers (inter­nal as well as exter­nal) no lon­ger need or want prin­touts in paper form, and ins­tead pre­fer to recei­ve the infor­ma­ti­on digi­tal­ly as a PDF attach­ment in an email. We have adap­ted our sys­tems to this. Using scripts, we can now con­trol from wit­hin the pro­gram­mes whe­ther a cus­to­mer recei­ves a phy­si­cal prin­tout or an email with a PDF attach­ment. UniS­pool con­verts the print job into a PDF and reads the email address from the print pool. Then the email is auto­ma­ti­cal­ly sent to the reci­pi­ent. UniS­pool has thus beco­me a cen­tral 'data hub' for us. The modu­le real­ly works excel­lent­ly – thousands of mails are gene­ra­ted and sent every day this way."
Just by swit­ching from print out­put to PDF mail attach­ments, REHAU was able to save several thousand prin­ted pages per mon­th. This means that the AKI solu­ti­on has paid for its­elf wit­hin a very short time. All in all, the decisi­on for the Prin­Tau­rus was a bull's eye: "The solu­ti­on goes far bey­ond the pos­si­bi­li­ties offe­red by ope­ra­ting sys­tems – for examp­le in terms of moving, repea­ting or archi­ving prints. We are also very satis­fied with the moni­to­ring. Today, we con­trol our ent­i­re print out­put from the various sys­tems via PrinTaurus."
Koch­ut sums up: "Prin­Tau­rus has beco­me indis­pensable in ope­ra­ting – espe­cial­ly in the prin­ter manage­ment of the SAP envi­ron­ment. In addi­ti­on, the sup­port from AKI works very well. If we need sup­port – for examp­le with chan­ges to the scripts or with updates – the­re is always a con­ta­ct per­son avail­ab­le immedia­te­ly. That works real­ly well."
AKI Prin­Tau­rus and UniSpool
Sin­gle Point of Control
Manage­ment of print ser­vers, queu­es, ports and drivers
Easy con­fi­gu­ra­ti­on of many printers/queues, ports, inclu­ding manu­al dri­ver management
Open inter­faces befo­re and after prin­ting to edit print files
UniS­pool
Con­ve­ni­ent prin­ter manage­ment for SAP and UNIX inclu­ding spoo­ling system
Clear­ly struc­tu­red gra­phi­cal user interface
Prac­ti­cal addi­tio­nal func­tions thanks to well thought-out scripts
Cen­tral moni­to­ring across loca­ti­ons and ope­ra­ting systems
QSyn­chro­ni­zer
Easi­ly crea­te and dupli­ca­te prin­ter con­fi­gu­ra­ti­ons under SAP
Con­flicts with incor­rect­ly defi­ned out­put devices are immedia­te­ly displayed
Intui­ti­ve to use wizards
Mass chan­ges of para­me­ters in the shor­test pos­si­ble time thanks to mul­ti­ple selections
"Prin­Tau­rus has beco­me indis­pensable in ope­ra­ting – espe­cial­ly in the prin­ter manage­ment of the SAP environment.
The bene­fits
Hig­hest print per­for­mance and reliability
Easy manage­ment
Sin­gle point of con­trol – cen­tral admi­nis­tra­ti­on of the prin­ter net­work with intui­ti­ve gra­phi­cal interface
Quick, strai­ght­for­ward drag-and-drop inter­ven­ti­on for prin­ting problems
Saving cos­ts, time and nerves
Con­ta­ct
Tell us if we can sup­port you. Get in touch with us. Without obli­ga­ti­on and at any time.