Cus­to­mer reference
Infi­ne­on Technologies
As a long-stan­ding part­ner of Infi­ne­on Technologies
AKI con­ti­nues to sup­port SAP prin­ting processes.
Infi­ne­on Tech­no­lo­gies is moder­ni­sing its SAP prin­ting pro­ces­ses across the group with the latest Prin­Tau­rus solu­ti­on from AKI. The decisi­ve fac­tors were both the six-year part­ners­hip with AKI GmbH in Würz­burg, which belongs to the KYOCERA Group, and the advan­ta­ges that Prin­Tau­rus offers Infineon.
The cus­to­mer
Small, bare­ly per­cep­ti­ble, semi­con­duc­tors are indis­pensable com­pa­n­ions in our dai­ly lives. Chips from Infi­ne­on are used whe­re­ver electri­ci­ty is effi­ci­ent­ly gene­ra­ted, trans­mit­ted and used. They secu­re our digi­tal data exchan­ge. They redu­ce the pol­lutant emis­si­ons of cars and enab­le ful­ly auto­no­mous driving.
Infi­ne­on Tech­no­lo­gies AG is a lea­ding glo­bal sup­plier of semi­con­duc­tor solu­ti­ons that make life easier, safer and more envi­ron­ment­al­ly friend­ly. Microelec­tro­nics from Infi­ne­on is the key to a future worth living. Infi­ne­on employs appro­xi­mate­ly 35,000 peop­le worldwide.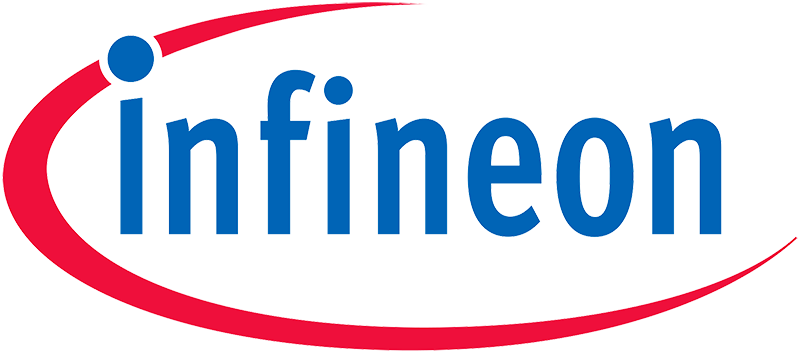 Sec­tor IT industry
Task Plat­form chan­ge to X86 sys­tems in SAP printing
Top Chal­len­ge Hig­her trans­pa­ren­cy and bet­ter pre­dic­ta­bi­li­ty of print volume
Top bene­fit New prin­ters are inte­gra­ted into SAP land­s­cape with mini­mum effort – Hig­her trans­pa­ren­cy of print data – 24/7 sup­port by AKI experts
The initi­al situation
Until 2010, Infi­ne­on had imple­men­ted prin­ting from SAP sys­tems using its own solu­ti­on. At that time, Infi­ne­on deci­ded to use an exter­nal solu­ti­on for SAP prin­ting to sup­port the plat­form chan­ge to X86 sys­tems. The solu­ti­on was also inten­ded to make the group's incre­a­sed print volu­me easier and more accu­ra­te to plan.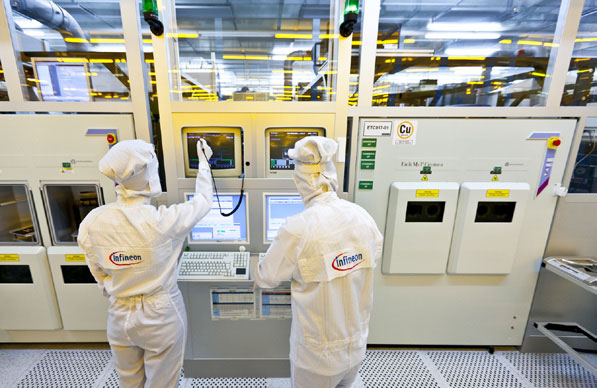 The solu­ti­on
After six years, Infi­ne­on takes stock. Right at the begin­ning of their part­ners­hip, the AKI experts car­ri­ed out a com­pre­hen­si­ve ana­ly­sis of the sys­tem requi­re­ments, at the end of which the Prin­Tau­rus soft­ware was intro­du­ced across all loca­ti­ons during ongo­ing operations.
In the pro­cess, exis­ting solu­ti­ons from third-par­ty sup­pliers and con­cepts deve­lo­ped in-house were seam­less­ly con­nec­ted and inte­gra­ted into the over­all con­cept. Result: By means of an easy-to-use gra­phi­cal user inter­face, about 500 unnee­ded prin­ter queu­es could be clea­ned up, unused prin­ters iden­ti­fied and new prin­ters inte­gra­ted into the SAP land­s­cape with as litt­le effort as possible.
In the com­plex SAP prin­ting envi­ron­ment, Infi­ne­on was able to impro­ve error tracking and incre­a­se the trans­pa­ren­cy of print data. Prin­ting beca­me more sta­ble and more secu­re thanks to AKI's high-avai­la­bi­li­ty solu­ti­on. In addi­ti­on to the per­for­mance, the ser­vice qua­li­ty of the pro­vi­der was also con­vin­cing: In order to keep down­ti­mes of the busi­ness-cri­ti­cal SAP prin­ting as low as pos­si­ble, AKI offers 24/7 sup­port to gua­ran­tee the high avai­la­bi­li­ty of cri­ti­cal print jobs.
"With the team from AKI we have found a com­pe­tent and reli­able ser­vice part­ner for prin­ting," said Wolf­gang Almer, Pro­ject Mana­ger SAP Basis at Infi­ne­on IT Ser­vices GmbH, Kla­gen­furt. "The Prin­Tau­rus solu­ti­on enab­les a signi­fi­cant­ly impro­ved and simp­le manage­ment of com­pa­ny-wide SAP printing.
The print paths are now trans­pa­rent and trace­ab­le. We can now bet­ter ser­ve and plan the high print volu­me. Bar­code prin­ting runs more sta­b­ly, and the high avai­la­bi­li­ty con­cept means we no lon­ger have to worry about downtime."
The bene­fits
Gain trans­pa­ren­cy, sta­bi­li­ty and high relia­bi­li­ty.
Trans­pa­ren­cy of print paths and print data streams
High avai­la­bi­li­ty of mis­si­on-cri­ti­cal print data
Savings of 500 prin­ter queues
Two-thirds reduc­tion in time requi­red to inte­gra­te new printers
Expert and cer­ti­fied 24/7 sup­port from the AKI team
More sta­ble and secu­re print processes
Con­ta­ct
Tell us if we can sup­port you. Get in touch with us. Without obli­ga­ti­on and at any time.